Herne the Hunter T-Shirt (Red)! Named after an early pre Fish song, only 100 made, this was the first band shirt released in 1980. This is from the Doug Irvine era. No back print. Design by Darrell Foster Kirsop
Herne the Hunter (Blue) the second Marillion T-Shirt this is even rarer, didn't sell well at the time and was still available at the first few shows with Fish.
Saliva Tears burnt orange T-Shirt 1981. Saliva Tears Tour continued through 1981 and spread into 1982. Again ultra rare! This was probably band and crew only shirt as it's never seen even by fans from that era.
Saliva Tears white T-Shirt! Available on tour but still impossible to find. Same as above only in white!
Market Square Heroes Tour October 1982 T-Shirt! This was part of the promotional tour for the first single on EMI. No back print.
"Oh Shit! Not the Marquee again" T-Shirt made for the Christmas tour with 3 dates at the Marquee making it 14 shows for 1982.
"Oh Shit" back print with Marquee tour dates for 82
This is an oddity! He Knows You Know Tour😂 This is a bootleg T shirt that was on sale outside The Hammy O for the bands first show there April 1983, then manager John Arnison spotted the culprit Setting up, called the police and he was nabbed before he could sell any. All merch was confiscated and destroyed except for this one which was nabbed by band insider! An interesting curio to say the least!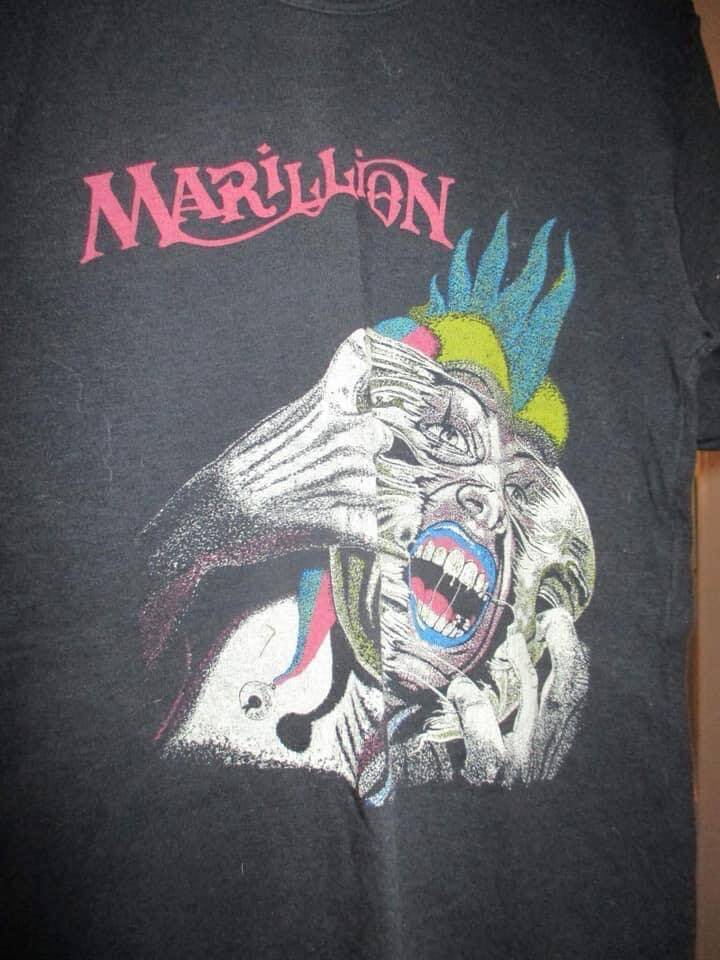 Back print with tour dates